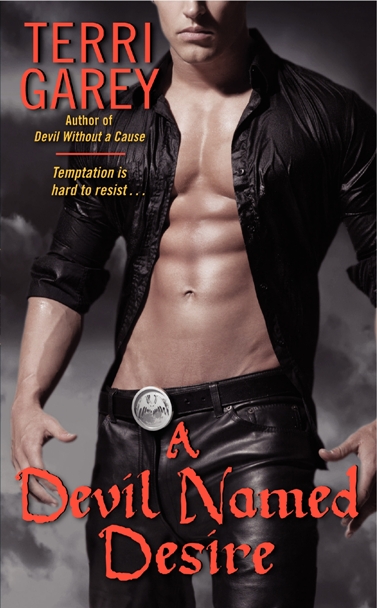 I hope you are all having a nice week! Have you already read
this weeks author interview
? Terri Garey was here talking about her latest release, A DEVIL NAMED DESIRE! I am reading it at the moment and have to say I love it!
So I just wanted to remind you all that there is
a lovely interview to read and also a contest to enter!
The winner gets to choose which Terri Garey book they get from her Devil's Bargain or Nicki Styx series! So if you haven't read anything by Terri Yet (shame on you!) then you can start at the beginning! If you are already a fan but are missing one of the books you have the chance to complete your collection!
You have till Sunday to
enter the contest so make sure you go and enter now
!
Nicki Styx Series
#1 - Dead Girls Are Easy
#2 -
A Match Made in Hell
#3 -
You're the One That I Haunt
#4 -
Silent Night, Haunted Night
The Devil's Bargain books
#1 -
Devil Without a Cause
#2 - A Devil Named Desire
----------------------
For more chances to win -
Post about this giveaway somewhere on the internet eg. Facebook, Myspace, Twitter etc. Make sure you post the link here so I can confirm your extra entry.
Email your friends about this giveaway. Make sure you add my email address so I also get a copy and can confirm your entry. Amberkatzes_Book_Blog@gmx.eu
Do you 'Like' Amberkatze's Book Blog? Facebook It!
Use the Bookdepository or Amazon links/banners to keep the prizes coming! Oh and advertise Amberkatze's Book Blog wherever you can ;)
Never miss a contest or author event! Sign up for the newsletter!