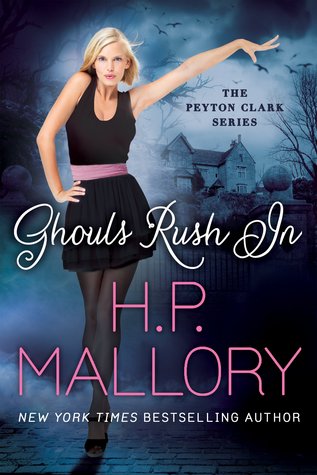 Once a month I share my recommendations and Pre-orders but what about the dreaded TBR pile? What is piling up on that? What am I really reading at the moment? I will try and keep you guys updated more often. Seeing as I don't have time to read and review a book each day. So here goes....
Currently Listening to :
I finished Sixth Grave on the Edge and now I need something new! So I checked my library and found I don't have any more audios left to listen to. A visit to Audible.com cleared up that problem! Ghouls Rush In by H.P. Mallory is ready and waiting for me on my iPod. Looking forward to trying out this new series!
Currently Reading :
I am not a huge fan of anthologies but there were a couple of good names on this one and I decided to give it a go. As always, I am regretting my decision. I am about halfway in and only a couple of stories have really stood out so far.
It is hard going but I am speed reading and hoping to get this one finished by the weekend. I really need to stay away from anthologies!
The Dreaded 'To Be Read' Pile :
There are a few books on this list that are ARC's I need to read and review but because they don't release for another couple of months/weeks I trying to read some other stuff first.