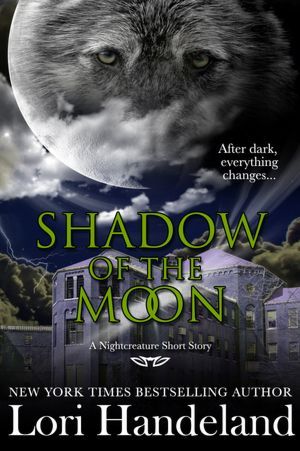 The Blurb :
The hero and heroine from the award winning novel BLUE MOON, Jessie McQuade and Will Cadotte, return in a short adventure.
Sent to a small Wisconsin town to investigate a sudden rash of insanity, Jessie and Will meet a mad scientist who has invented a new kind of werewolf--one that silver can't kill.
My Thoughts :
I don't even want to think how long ago I read Blue Moon. So it wasn't very surprising to find that I couldn't remember Jessie and Will at all. Of course I remember the concept and series but each book is about a different person/couple so it isn't easy to keep them all fresh in your mind. However knowing who Jessie and Will were and their history wasn't very important when reading this short story.
The novella may fit into the Nightcreature series as #11.5 but it wouldn't matter much if you read it first. It would actually be a very nice short story to read to see if you like the idea, style and get a general feel for the series. Actually it is interesting to see how much the author manages to fit into such a quick read. Not only did she do a little recap on the main characters but she also did a good job of catching the reader up on the back story.
All in all a very quick but impressive story. A nice read but over too quickly with a few things that could have been expanded on. As mentioned this would be a good, quick and cheap way to try the series before committing to the full length story although the novels have more romance in them. I am enjoying the series again and can't believe I took such a long break. It is good to catch up and I hope that I will manage to keep more up to date with the Nightcreature series because Lori Handeland writes some amazing werewolf stories.
↑ Grab this Headline Animator