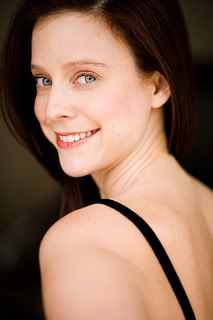 This week author
Stacey Jay
is back on Amberkatze's Book Blog! Stacey already visited us
last year
when her first book YOU ARE SO UNDEAD TO ME had just been released. Now her second book
UNDEAD MUCH?
is out this week. I was lucky enough to read
an ARC copy
a while back and I throughly enjoyed it!
So sit back and read Stacey's Guest Blog then enter the contest to win a surprise prize!
--------------------------------------
WEIRD STUFF AND ZOMBIES ON ICE

Hey Amberkatze Readers!

When I'm asked to guest blog, I have to admit I get anxious. The inevitable "what to blog" about stressing hits hard. My glamorous mom-writer life is really very, very boring. I spend a lot of time changing diapers, feeding small people, cleaning up messes, and building elaborate block structures for my one year old to rip apart. Then there's all the sitting on my butt typing with the roar of the never-ending laundry in the background. I mean, what could I possibly have to talk about that would be at all interesting to you—the blog reading audience? You with your fabulous lives that are no doubt much more interesting than anything happening in Stacey Jay land? By the time I sit down to actually write the blog, I'm drowning in a hot, sloppy mess of angst.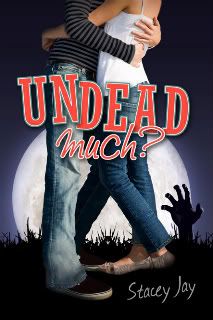 Like…right now, I'm a wreck. Really. This is what happens when you ask a fiction writer to write something that's not pretend. (My own blog doesn't count. You people who hang with me over there know it's all weird pictures of me cooking zombie cupcakes in my candy corn pajamas and crap like that.)

So, I'm just going to pretend to interview myself and talk about some stuff. That sound okay? (If not, you don't have to keep reading. That's part of the beauty of blogging )

Q: So, self, what's up with UNDEAD MUCH? Book 2 in the Megan Berry, Zombie Settler series?

A: I honestly think UNDEAD MUCH? (January 21st, 2010) is my best work to date (young adult or adult novel) and I'm so excited to share it with readers. It's got everything I love in a book—romance, zombies, mystery, a love triangle, big secrets, hot sloppy angst (which I enjoy reading about more than experiencing it personally), and more zombies. On ice.

Q: Zombies on ice? For real?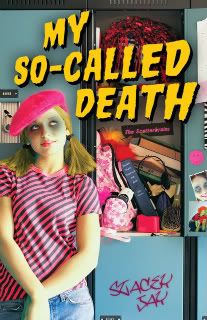 A: Yes, zombies on ice. For real. I won't give away plot points by telling you how the zombies get on the ice or what they do there (though I can assure you it does not in any way resemble ballroom dancing or an Olympic sport), but I had a blast writing that particular scene. Being a huge fan of mixing the silly and the scary, I dove into the slippery drama with both hands, fingers flying—I told you it was hard to make sitting on your butt typing sound exciting—chortling with glee to be creating a ridiculous and horrific literary combo never before read by man (or woman).

Q: Your glee was short-lived wasn't it?

A: Yeah. It was. I found out that the Chicago Zombie people (http://chicagozombie.com/) do a Zombies on Ice event every year. The first one was in 2008—after I'd already written the scene in UNDEAD MUCH?—but that doesn't matter. The book isn't on the shelves yet, but those Chicago Zombies were on the ice in December 2008 and again in 2009. So they win. If this were a contest. Which it wasn't…but yeah, if it had been, they would be the winners. I pass the figurative bloody, disembodied arm trophy over to them.

Q: Okay…anything else you'd like to share?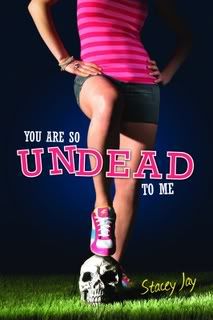 A: Um…no. I'll just slink back over to the weirdness of my own blog and make some zombie cupcakes or something. (I'm also thinking of staging a pomegranate murder in my kitchen and taking pictures. Have you seen the way pomegranates splatter red juice everywhere when you cut into them? It's crazy! Grizzly fruit murder. Perfect for a blog entry from a woman who has a new zombie book coming out.)

And…end weirdness. And ice zombies.

Without further ado, I say adieu. Thanks for having me Amber! And happy reading in 2010 Amberkatze readers!

Stacey Jay

-----------------------
Contest Time!
It's a mystery give-away this week! Stacey is putting together a surprise prize for the winner of this weeks contest! Not even I know what the winner will get! All Stacey told me is that the prize will be cool and not suck too much :)
So to enter for a chance to win the surprise prize - tell us what books you are dying to read in 2010!
No book = No entry!
Earn another entry for each place you link this contest on the net. You can post of Facebook, Twitter & MySpace but make sure you add links here for me to confirm your entries!
You can also earn extra entries by emailing your friends about the contest. Just make sure you send a copy of your email or receipt to me at Amberkatzes_book_blog at gmx dot net.
Keep the contests going by using the Amazon links below and around the site!
The contest will stay open until Sunday 24th of January 2010 4pm CET and the winner will be picked by a randomizer. Entrants should check back to see if they have won. I do not hunt down winners and will pick new winners for any prizes not claimed within 7 days.
Good Luck!