My author guest this week is
Dorlana Vann
. She shares her short stories and the stories and artwork of many other fairy tale enthusiasts on her blog,
Supernatural Fairy Tales
. A new author to me and most likely a new writer for you I hope some of you will check out her books, Silverweed,
Passage to Mesentia
, &
Jaclyn's Ghost
.
Enjoy Dorlana's short story and try and win a copy of her book Silverweed by entering the contest below!
-----------------------------
His Soul Inspiration
By Dorlana Vann
"Have you read this?" My husband, Philip, held the book of fairy tales I had bought from a used bookstore for my niece's ninth birthday.
"Well, not that one, but I've read fairy tales before," I said as I shut the door and stepped out of my heels.
He shook the hardback of nearly 500 pages. "Not like these."
"Yeah, sure I have. 'The Ugly duckling,' 'The Emperor's New Suit,' 'The Little Mermaid'…"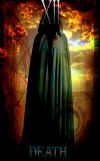 "Right-right-right. These are them, but not like the ones I'm sure you're thinking of. They're not all fairy princesses and happy endings. They're darker, full of hardship and pain and broken hearts."
"All right," I said. His excitement confused me because it didn't match what I thought he was saying. "Do you think I should take it back and get Emily something else?"
"No. I mean, yes, you should get Emily something else. But no, don't take this back."
I scratched my head. "Are you okay?"
"I'm more than okay—I'm terrific!" He set the book down on the couch, wrapped his arms around me, and twirled us around. As he set me down, an amused smirk transformed into a wide smile and huge eyes. "The Little Mermaid!" he exclaimed.
Philip had been having a rough year, trying to find his inspiration to paint. This sudden strangeness made me queasy, and I was a little surprised that he had cracked before I had. Not that I didn't respect his work, goals, and dreams, it's just that I had some of my own. And working two jobs to support a starving artist had never been my plan.
He had picked up the book again and was flipping through it when I decided to go run a bubble bath.
"Syrena, here it is. I want to read this to you right fast."
"I'm really tired. I just want to go soak in the tub."
"Please…. This is it. This is what I need to get me out of this slump. Please, just listen and see."
I sighed as softly as I could manage and took my place beside him on the couch. He began to read: "The Little Mermaid by Hans Christian Anderson… Far out in the ocean, where the water is as blue as the prettiest cornflower, and as clear as crystal, it is very, very deep…"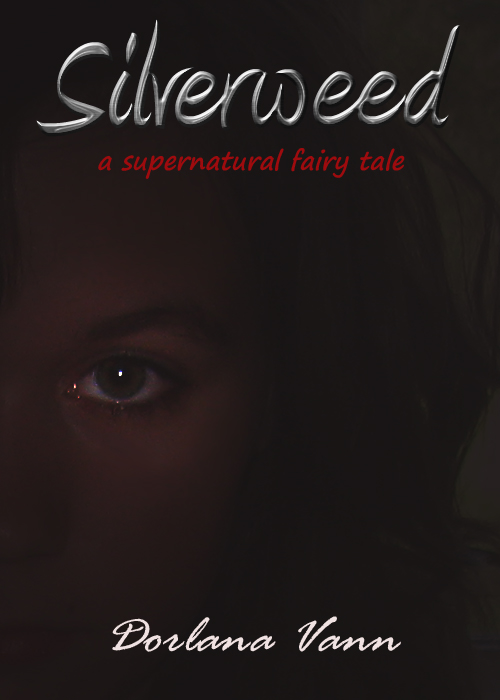 ***
"Well, it's definitely different than the Disney version," I said after he had finished reading the tale. "I didn't realize it was so sad."
"Anything else?" He asked slowly.
I shook my head and shrugged.
"Her skin was as clear and delicate as a rose-leaf, and her eyes as blue as the deepest sea," he quoted. "And she wrapped herself in her long, thick hair."
"I'm sorry, Philip. I'm tired. I'm not getting what you're getting at. Just tell me."
"It's you! You have to be my model." His eyes sparkled, and he looked so happy, happier than I had seen him in a long time. I even felt a tinge of exhilaration myself. It had been awhile since he had asked me to model for him.
"Okay." I smiled. "Mermaids are topless, right?"
He danced his eyebrows up and down. "You betcha."
"It sounds like fun. Saturday morning, I'm all yours."
"No, no, no. Now." He stood up and held his hand out to me.
"Now?" I whined.
"I can't take the chance of losing this, this feeling."
After a few seconds of staring into his imploring but loving eyes, I agreed by taking his hand and letting him lead me to the studio/guest room/home office. A few of his paintings hung on the walls: abstracts from his college years, pencil drawings sketched when we were on vacation at the beach, and one of me when we first met. The evening really made me think of that time, when he was so vigorous and full of dreams. When his passion oozed from his fingertips, and he saw the world differently than anybody I had ever met before; he noticed colors before shapes and talked in hues and aura, like others talked current events.
It didn't take him long to put me in position: on the floor leaning on my elbow, legs out beside me, and my hair down and draped over the front of me like a mermaid's. I knew he was in his zone, no longer seeing me, but seeing through me and to my spirit.
"Beautiful." He took his place behind the easel and white canvas.
Unable to see his face, only his arm as it gently followed the hand holding the paint brush, I knew not to talk, not to disturb him as he created the new, improved me. However, after what felt like hours, my mouth began to dry. I needed water. Surely he would understand that I needed a little break—I opened my mouth to tell him, but my tongue was completely limp, and I couldn't even swallow. The silly words from the story came to mind: "Then she cut off the mermaid's tongue, so that she became dumb, and would never again speak or sing."
Trying to laugh at the thought, I felt a strange pinch in the middle of my stomach. An involuntary grunt finally came from my throat, and when I realized I could make this sound, I tried to get Philip's attention, but he didn't hear me—too focused in his work.
I squeezed my eyes open and shut, trying to clear the buzzing that had begun in my head. And then I saw it…. waves of colorful light beamed from me to Philip's swooping arm. At first I thought it was the result of the light bulbs and my blinking, but it didn't go away. It was dark outside, so there was no sun playing with the window's glass. These streams of gold and red and blue were coming from me.
Suddenly, I felt a sharp pain run up my arm, and it couldn't hold me up any longer. I collapsed. "…and it seemed as if a two-edged sword went through her delicate body: she fell into a swoon, and lay like one dead…" I thought Philip would soon look at me and tell me to sit up—but minutes passed, and he never glanced away from the canvas. The pain moved down to my legs and so did the beams of colorful light. "…she felt as if treading upon the points of needles or sharp knives"
As I grew weaker, the confusion of what was happening didn't matter any longer. What became clear was if I didn't get Philip's attention, I would die, which promptly turned into: if I don't stop Philip, I will die. "Haste, then; he or you must die before sunrise."
I pushed my torso up with wobbly arms, every muscle burning. I couldn't feel my legs at all. "She has given us a knife: here it is, see it is very sharp. Before the sun rises you must plunge it into the heart of the prince; when the warm blood falls upon your feet… return to us to live" I remembered the scissors on my desk behind me. I loudly grunted as I reached and grabbed them, dropping immediately back down. I lay there, time passing until I was able to pull myself by plunging the scissors into the carpet and using them as a means to move across the floor.
With each breath, my lungs tightened as if the air itself was poison. I coughed and gagged, but still Philip did not stir. Finally, I lay beside him at his easel, taking a moment to gather some strength. The hand that held the scissors ached and so did my heart at the thought of what I had to do to survive. I used the rest of my might to pull myself up, leaning on my left hand, and brought the weapon behind my head with my right.
When I shifted my view, the painting came into focus. It was complete, save for the sun. Philip dipped his brush into the yellow and orange mixture, and I examined The Little Mermaid, letting the scissors fall behind me as I marveled at her beauty. She was alive. This painting was Philip's dream, his life's work… his masterpiece.
Easing the brush away from the bright sun, Philip whispered, "Finished," as I fell into soft darkness…
"…and then mounted with the other children of the air to a rosy cloud that floated through the aether."
The End
---------------------
Silverweed Blurb -
Once upon a time Granny was attacked by a werewolf. Eighteen years later her grandson, Aiden Young, arrives in Indiana for his aunt's funeral, and his unfortunate discovery of the family secret leads to a fatal mistake. Before the weekend is over, he's trapped by a blizzard along with his superstitious cousin, Diesel, and Scarlet, Diesel's manipulative girlfriend. In his grandmother's spooky, old house in the middle of the woods, the teen faces life and death decisions: who can be trusted, and who needs to be saved? However, he must first figure out what the true monster is… werewolf or fear. Because in this Little Red Riding Hood-inspired supernatural fairy tale, the roles of prey and predator become interchangeable.
---------------------------------
Contest Time
Dorlana is giving away a pdf copy of her book Silverweed!
How To Enter
What new authors did you discover recently?
No answer = No Entry
Earn more entries for each link you place about this contest on the net. You can post on Facebook, Twitter & MySpace but make sure you add links here for me to confirm your entries! However please do not make individual postings for each entry. Please post all your entries in one post.
Advertise Amberkatze's Book Blog on your site and get an extra entry for this and every other contest!
You can also earn extra entries by emailing your friends about the contest. Just make sure you send a copy of your email or receipt to me at Amberkatzes_book_blog at gmx dot net.
Make sure you post your links here so I can confirm your entries.
Keep the contests going by using the Bookdepository.com links/Banners below and around the site!
The contest will stay open until Sunday 16th of January 2011 4pm CET and the winner will be picked by a randomizer. Entrants should check back to see if they have won. I do not hunt down winners and will pick new winners for any prizes not claimed within 7 days.