I am nearly caught up with my review books and can actually read some of the books that have been piling up on my shelves/Kindle and of course have been on my To Be Read list for ages!!!
Are you all enjoying your current reads? Feel free to share what you are reading/listening to and what is next up on the pile!
Currently Listening to :
I can't remember how long it has been since I listened to a Flavia de Luce story. I do know that I am very behind in the series as this is only book #3. This cozy YA historical mystery series is very British and wonderfully intriguing. I am really enjoying my visit back in Bishop's Lacey and all things Flavia.
The narrator is great and really does a brilliant job of bringing eleven year old Flavia's sleuthing adventures to life. The girl who knows so much and yet knows so little is nothing like you will read anywhere else. She is lovely and also somewhat frustrating while being extremely clever and also blind to whats really going on.
The story is well written and I hope to be finished with this audio by the end of the week, if not sooner. This one actually goes towards my goal of catching up with some of the many series I have started but have yet to finish/am behind with.
Currently Reading :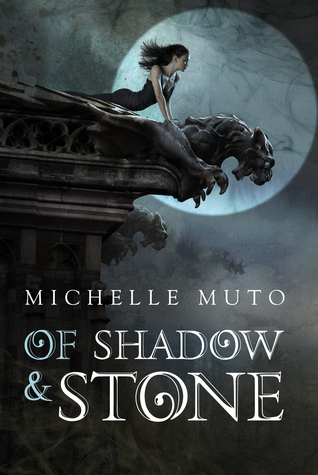 This is an ARC I decided to take a chance on because of the gargoyle theme. For some reason I always like the idea of the statues coming to life and think the Paranormal Urban Fantasy genre needs more of them!
I will admit that when I started this book I got the 'give up' vibe during the first few chapters. However I decided to keep going a few more chapters and suddenly I was already halfway through.
There are still a lot of unanswered questions but the story is keeping me reading. Very mysterious and altogether unusual, I am eager to see how the story plays out and if I will be writing a glowing review or not!
Of Shadow & Stone releases next week and I hope to have the book finished and reviewed within a day or two!
The Dreaded 'To Be Read' Pile :
There are a few books on this list that are ARC's I try and read these before the release date but sometimes I don't mange it!
I have quite a few books that are just not making it to the top of the pile!
Some of these books are ones I intend on reading asap but new releases or reviews keep taking over.