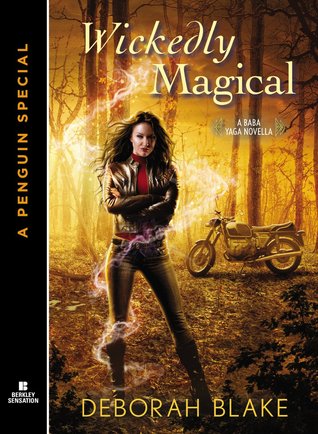 The Blurb :
Known as the wicked witch of Russian fairy tales, Baba Yaga is not one woman, but rather a title carried by a chosen few. They keep the balance of nature and guard the borders of our world, but don't make the mistake of crossing one…
Barbara Yager loves being one of the most powerful witches in the world, but sometimes she'd rather kick back in her enchanted Airstream with a beer in her hand than work out how to grant the requests of the worthy few who seek her out.
But when a man appears with the token of a family debt of honor, Barbara must drop everything to satisfy the promise owed by her predecessor—and she isn't above being a little wicked to make sure the debt is paid in full…
My Thoughts :
After reading the first book in another series by this author, I remembered that her Baba Yaga series is on my list of series I must start reading very soon. So I went to check out the series again and came across this pre-quel novella. Perfect! Check out the series and read everything in order. Nothing better than killing two birds with one stone.
I don't want to go into the plot too much because it would give too much of the story away. However it was an amazing read and it made me realise that I really need to start the series asap! It was original, different and interesting. It was fun, quirky and also well written. I was impressed and loved this short story more than I usually like novellas.
Expect to see more from this author soon! I am definitely getting around to reading the first full length Baba Yaga book sometime within the next few weeks.