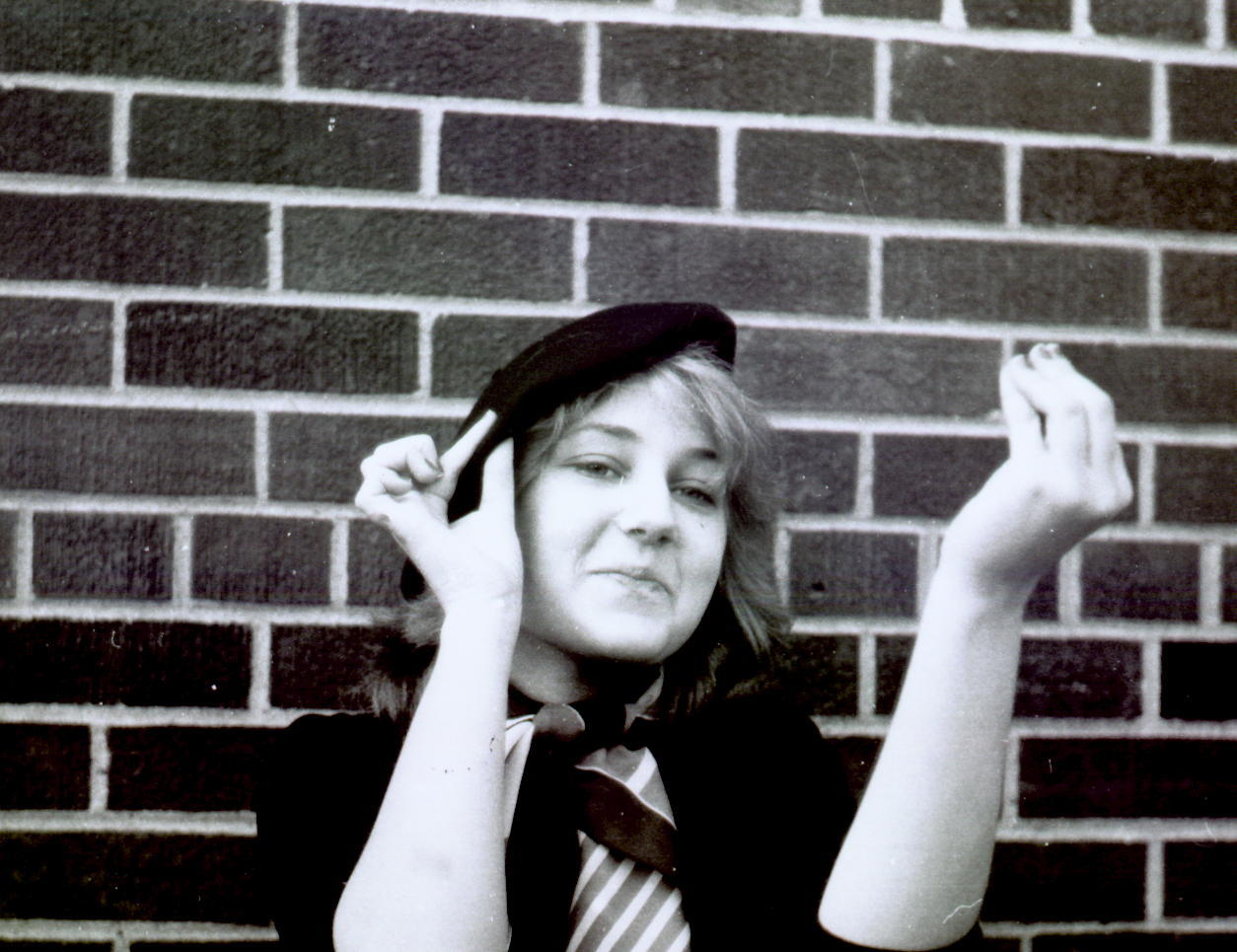 It's Halloween weekend and I have quite a few author guests coming by to celebrate the spookiest time of the year!
First up is author
Tate Hallaway
! Well known for her Garnet Lacey series she has recently released a Young adult series. The Vampire Princess of St. Paul series started off with
Almost to Die For
and I can't wait to see what happens next.
Get to know the author and her books and maybe even order yourself a copy or fill up your wishlist!
----------------------
Amber – Welcome to Amberkatze's Book Blog! It is great to have you here as a guest! Could you start things off by telling us a little about ALMOST TO DIE FOR the first book in Vampire Princess of St. Paul series?
Tate – Sure. ALMOST TO DIE FOR starts on the sixteenth birthday of Ana Parker, a day she's been dreading for nearly all her life, because she's expected to prove that she's a True Witch that night in front of her mother's coven. Ana has never been able to perform even the simplest spell, and, add to that, a dad she thought dead turns out to be, well, UN-dead.
Amber – How did you come up with the idea for the new series? Was it something you had been working on for a while?
Tate – Not really. My editor actually asked me if I thought I had any ideas for a young adult novel… and this is what I came up with. I do my best work under pressure. I came up with the Garnet Lacey series on the fly too.
Amber – I really loved Ana and can't wait to read more about her. When is the next book due out? What can we expect from the series?
Tate – I REALLY need to find my contract. People have been asking me when the next book is supposed to come out, and I have no idea. I can tell you that I suspect it will be out next spring, as that's when the third book is due, and they often schedule things like that. And, the second book, ALMOST FINAL CURTAIN, is done. In fact, I'm currently working on the revisions, so it's only a matter of time before it hits the shelves.
As for what you can expect from the series, I can tell you that I've been describing ALMOST FINAL CURTAIN as "Glee meets the Vampire Diaries," because Ana is in a musical… as all sort of vampire hijinx ensue.
Amber – How did you pick the names for the characters in ALMOST TO IDE FOR? Do they have any special meanings?
Tate – Names are ridiculously important to me. I spend a LOT of time choosing names for my characters, because I really think that the sound of the name is important to helping with the magic that makes characters come alive on the page, you know? Elias Constantine, I should tell you, is a name that had a life inside my head for many years before he appeared in this book. So, even though ALMOST TO DIE FOR was created on the spot, some of the characters were not.
Otherwise, I tend to sit down with my books of baby names and surname dictionary (and a St. Paul residential phone book, the actual printed tome, no less,) and start hunting for the right combination. It can take days.
Amber – If the book was going to be made into a TV series or film who could you imagine playing Ana? What about the other main characters?
Tate – I'm terrible at this game. I'm not a big TV watcher and I haven't been to a movie in about two years. Honestly, I would just be so thrilled that someone picked up my book as a movie/TV option, I could hardly care less. Who do you think?
Amber – ALMOST TO DIE FOR is a nice catchy title. How do you come up with the titles for your books? Do you always go with the first title or is it hard to come up with the right one?
Tate – I have an adversarial relationship with my titles. I hate coming up with them. As much as I love finding character names, I loathe finding titles. Yet, I think they're just as important, if not more. So I struggle. Usually, in this case, I have to enlist help. Luckily, my partner is very good at coming up with book titles.
Amber – You have kept up with the paranormal genre but moved on to Young Adult. Was that hard for you?
Tate – It was hard to say good-bye to Garnet, that's for certain. But, I really, really love the YA market. I've been reading a lot of it lately, and, if I may say so myself, I'm keeping some really excellent company these days.
Amber – Why did you decide to write a Young Adult book? Is it something you always wanted to do?
Tate – As I said before, this was an opportunity presented to me by my editor, but I seized it with both hands because really, young adult is a great place to be right now.
Amber – Are you working on any other projects you would like to tell us about? Is there any chance of ever seeing Garnet again? :)
Tate – My understanding is that Garnet is going to come out in paperback in December of next year, so you could re-read TALL, DARK & DEAD in paperback if you really, really wanted to… but right now there are no plans to bring her back. If the opportunity presented itself, I'd happily write a short story about the gang, but there haven't been any offers, alas.
I am working on a number of other things, though. I will be writing a brand-new adult book called PRECINCT 13 for Penguin, which I've been touting as a paranormal police procedural, sort of "CSI meets X-Files" if you will. I'll be starting on that sometime next year, to come out in 2012.
My science fiction alter ego, Lyda Morehouse, will have a book out from a small press this March. RESURRECTION CODE which is both a sequel and a prequel to her award-winning AngeLINK series.
Amber – What have you been reading and watching lately? Do you have any recommendations for us?
Tate – As I said, I'm not very good about keeping up on TV. In fact, I use Netflix to catch up on series I missed years ago. We're just now finishing up "Lost," which I've enjoyed so far, as well as "Burn Notice," which I love.
Reading I do a bit more regularly. I just finished the second book by Suzanne Collins, CATCHING FIRE, the follow up to HUNGER GAMES, both of which I enjoyed tremendously. I hope to run out this weekend and pick up MOCKINGJAY. My son and I just finished reading ALICE IN WONDERLAND and are starting ALICE THROUGH THE LOOKING GLASS by Louis Carroll. He's also got me quite hooked on the HOW TO TRAIN YOUR DRAGON series by Cressida Cowell, which are simply brilliant.
Amber – If you were a superhero, what powers would you want? Or would you be a villain?
Tate – My standard answer is Captain America, as I have become a hug fan of Cap after reading a lot of the CIVIL WAR storyline by Brian Michael Bendis, not to mention Ed Brubaker's phenomenal WINTER SOLDIER. But, I've been taking the spirit of this question much more seriously, as it's not, which character would I want to _be_, but whose powers would I want to _have_…?
And, after great deliberation, I'm still mostly undecided. Wolverine has the mutant healing powers, which would come in really handy, particularly right now, when I have a kid sick with strep in the house (and, as every parent knows, this means I will probably have some version of strep in a matter of weeks, if not days.)
But, on the other hand, having Mystique's ability to shape-shift into someone else perfectly would be pretty awesome. You know, that way I'd never have to have another bad hair day. I could just look like Angelina Jolie for the day instead! Nice. (Of course, if I also got to look like Mystique, I'd hardly need to… and as a bonus I'd have that funky little skull hairpiece!)
But, you know, I have never wanted to fly and I rarely find myself in situations where I'd need to be the master of magnetism or potential energy or even be invulnerable, although if I could teleport like Nightcrawler without the smelly sulfur residue, I'd take that. I could get a lot more done in a day if I could teleport instead of drive, and think of my reduced carbon footprint!
Too many choices, I guess.
Amber – Thanks for visiting Amberkatze's Book Blog again!
Tate – Hey, you're welcome. It's always a lot of fun to stop by!
If you would like to buy one of Tate's books then please use the links below or around the site. More sales equals more contests on Amberkatze's Book Blog
Tell your friends