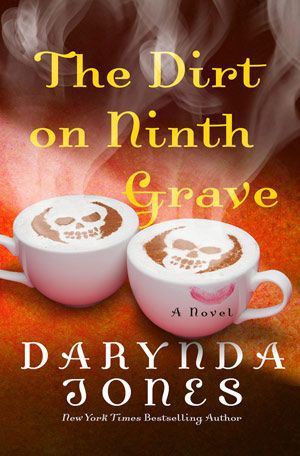 The Blurb :
In a small village in New York lives Jane Doe, a girl with no memory of who she is or where she came from. So when she is working at a diner and slowly begins to realize she can see dead people, she's more than a little taken aback. Stranger still are the people entering her life. They seem to know things about her. Things they hide with lies and half-truths. Soon, she senses something far darker. A force that wants to cause her harm, she is sure of it. Her saving grace comes in the form of a new friend she feels she can confide in and the fry cook, a devastatingly handsome man whose smile is breathtaking and touch is scalding. He stays close, and she almost feels safe with him around.
But no one can outrun their past, and the more lies that swirl around her—even from her new and trusted friends—the more disoriented she becomes, until she is confronted by a man who claims to have been sent to kill her. Sent by the darkest force in the universe. A force that absolutely will not stop until she is dead. Thankfully, she has a Rottweiler. But that doesn't help in her quest to find her identity and recover what she's lost. That will take all her courage and a touch of the power she feels flowing like electricity through her veins. She almost feels sorry for him. The devil in blue jeans. The disarming fry cook who lies with every breath he takes. She will get to the bottom of what he knows if it kills her. Or him. Either way.
My Thoughts :
I actually got a copy of this book to read and review months before it released. However I couldn't bring myself to read it because I absolutely love listening to this series. It may actually be the best series ever to listen to on audible because the narrator is just amazing. I waited and waited until the release date and despite having a free copy already I bought the audio version. That is how cool this series is to listen to.
Anyway, I will admit to having a moment of 'what the...?' when I started listening to this one. I had completely forgotten how the eight installment ended and it threw me for a couple of minutes. Then everything came flooding back and I, unlike Charley, remembered and I settled in to one of the best installments of the series.
The sarcasm, the wit and the laughs were all there. Charley may not remember who she is but she is still the same old Charley character wise. It was the usual fun and games with all the cheek, mouthiness and profanity that the series always offers. There was madness, mayhem and a little magic. There was enough paranormal goings on keep the fans happy and the heat went up more than once...if you know what I mean! Wink, wink, nudge, nudge.
I loved the plot for this one. It kept it fresh, it made it all new and was more of a reboot or upgrade. This series has always managed to keep things unique and new but the author took things to a whole new level in this ninth part and she did a wonderful job of making sure not to bore us fans who already knew all the stuff that Charley couldn't remember.
Everything, as always weaves together to make a thrilling story that is hard to put down. As all the pieces fall into place you can't help but get excited but at the same time you know things are coming to an end and that the wait for another new piece of the bigger puzzle begins again.
As always, the narrator was exceptional and as usual there were some great quotes at the beginning of each chapter. This is a series that stands out and always leaves me wanting more. I can't wait to see what happens next and look forward to seeing how the story will keep twisting and turning. Lovely cliffhanger Darynda!