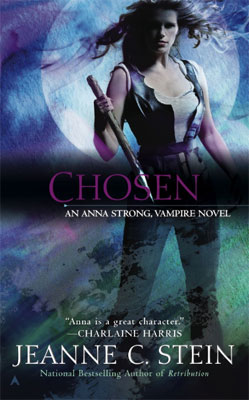 This week there are two contests you can enter and also a third contest that is still running. Have you entered them all?
Author Jeanne C. Stein is one of my guests this week.
Check out the interview about her Anna Strong series and then enter the contest
.
Jeanne is offering three prize packages. Each package will include a book, magnets and some other surprises! The book will be the winners choice and can be any of the Anna Strong books. This means you can start the series if you haven't already, get the one you are missing or get the new release when it comes out!
My other author guest this week is Marlene Perez. Her new book Dead is Just a Rumor is out now and it is a great read!
Go along and read the interview to find out more about the book and then enter the contest!
Marlene is giving away 7 books altogether! One winner will get a signed copy of all 4 books and three other lucky people will get signed copies of DEAD IS JUST A RUMOR (Sorry only open to US and Canada!)
Last but not least the third contest is
me giving away a bunch of cool stuff :)
A few weeks ago I guest blogged over on
Literary Escapism
and decided to do a big giveaway. Just check out the posts and make sure you enter before the 2nd of September!
Oh and congrats to Jackie and her family!
Her little bundle of joy arrived on Sunday
! All the best to them all!